PASSENGERS
(2016)
UK Quad 30x40 Double sided sided

Condition: C8 Excellent

---
Type
Feature
Approx. Running minutes 116
Release dates 21/12/2016
BBFCInsight moderate threat, brief injury detail, sexual activity
Genre(s) Science Fiction, Drama
Director(s) Morten Tyldum
Cast includes Jennifer Lawrence, Chris Pratt, Michael Sheen, Laurence Fishburne, Jamie Soricelli, Kimberly Battista
Summary PASSENGERS is a US sci-fi drama in which a man, travelling through space to a distant colony, awakes early from hibernation.
Cut All known versions of this work passed uncut.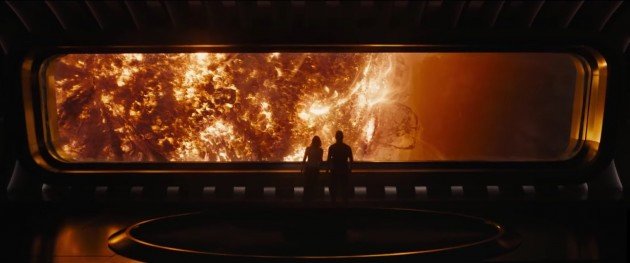 Two passengers (Chris Pratt and Jennifer Lawrence) aboard a spacecraft traveling to a distant planet are brought out of suspended animation by a technical glitch -- 90 years before the vessel is due to reach its destination. Together, they must investigate the malfunction that awakened them, which could threaten the safety of the ship. Michael Sheen and Laurence Fishburne co-star. Directed by Morten Tyldum (The Imitation Game).