HARDCORE HENRY
(2015)
UK Quad 30 x 40" Double Sided

Condition: C9 Near Mint Condition
---
Type Feature
Approx. Running minutes 96
Release dates 08/04/2016
BBFCInsight strong violence, gore
Genre(s) Thriller, Drama
Director(s) Ilya Naishuller
Cast includes Sharlto Copley, Danila Kozlovsky, Haley Bennett, Andrei Dementiev, Dasha Charusha, Svetlana Ustinova, Cyrus Arnold, Ilya Naishuller, Will Stewart, Tim Roth
Summary HARDCORE HENRY is an action thriller about a man who embarks on a mission after his wife is kidnapped by an evil warlord,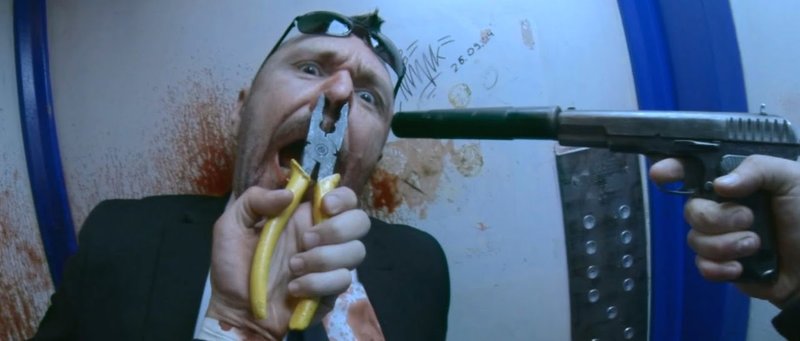 A man wakes up in a Moscow laboratory to learn that he's been brought back from the dead as a half-human, half-robotic hybrid. With no memory of his former life, a woman who claims to be his wife tells him that his name is Henry. Before she can activate his voice, armed thugs storm in and kidnap her…

More
You could see "Hardcore Henry." Or you could gulp vodka, load in "Grand Theft Auto," strap the TV to your face and fall down the stairs.
Full review
Shot with head-mounted GoPro cameras, the Russian-made action flick Hardcore Henry mimics the experience of watching someone else play a very derivative first-person shooter with sub-Duke Nukem humor.
Full review
Over the opening credits, we see a slo-mo ballet of objects — brick, bullet, knife, fist, grenade, etc. — making almost pornographic contact with flesh.
Full review