FLORENCE FOSTER JENKINS
(2016)
Double sided 27x40
Condition C9 Near Mint Condition

---
Type Feature
Approx. Running minutes 110
Release dates 06/05/2016
BBFCInsight mild bad language, mild sex references
Genre(s) Drama
Director(s) Stephen Frears
Cast includes Meryl Streep, Hugh Grant, Simon Helberg, Rebecca Ferguson, Nina Arianda, John Kavanagh, David Haig, Brid Brennan, Stanley Townsend, Christian McKay, John Sessions
Summary
FLORENCE FOSTER JENKINS is a drama, based on real events, about a New York heiress and patron of the arts who dreams of becoming an opera singer despite having a poor singing voice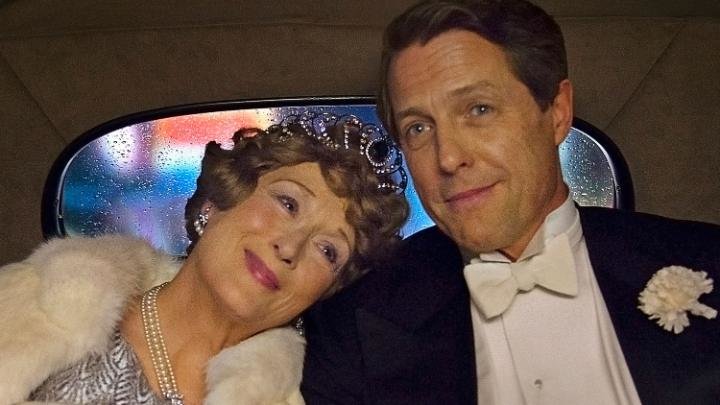 Critic reviews
A fizzy, funny, period dramedy with top-notch performances, Florence Foster Jenkins doesn't take many risks but it's a very entertaining experience. And yes, she was that bad.
Stephen Frears's enjoyable, sentimental biopic gives Streep a role to relish, while Hugh Grant provides a touching foil in a genuine paean to mediocrity.
Peter Bradshaw
·
The Guardian
Stephen Frears' bright, bubbly and suitably ear-bursting biopic of surely the least gifted chanteuse ever to sell out Carnegie Hall.