TOMORROW NEVER DIES
(1997)
US Double sided 27 x40"

Condition: C8 Excellent condition (slight edge creasing see photo)

---
Type Feature
Approx. Running minutes 114
Release dates 01/04/2001, 01/09/1998, 01/06/1998
BBFCInsight Contains frequent moderate action violence
Genre(s) Action
Director(s) Roger Spottiswoode
Cast includes Pierce Brosnan, Jonathan Pryce, Michelle Yeoh, Teri Hatcher, Ricky Jay, Gotz Otto, Joe Don Baker, Vincent Schiavelli, Judi Dench, Desmond Llewelyn, Samantha Bond, Colin Salmon, Geoffrey Palmer, Pip Torrens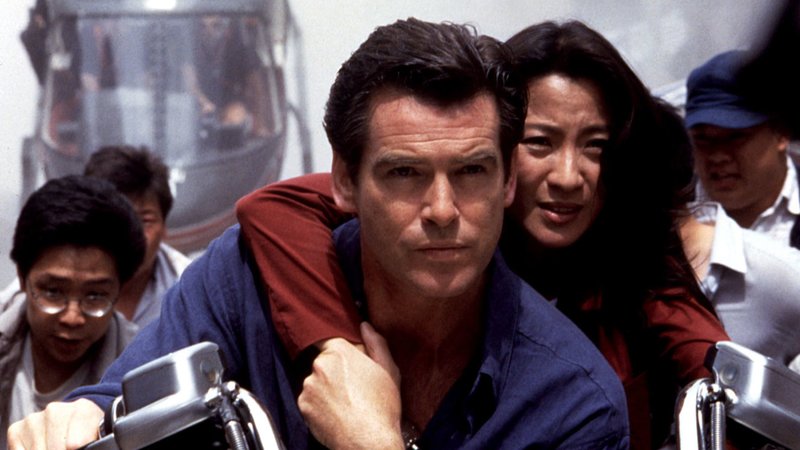 Media mogul Elliot Carver (Jonathan Pryce) wants his news empire to reach every country on the globe, but the Chinese government will not allow him to broadcast there. Carver doesn't take no for an answer and plans to use his media empire to fuel flames of war between the Western world and China. Thankfully, James Bond (Pierce Brosnan) is on to the insane news tycoon and travels to China to stop him with the help of Chinese secret agent Wai Lin (Michelle Yeoh).