BONE TOMAHAWK
(2015)
Very Rare UK Quad 30x40 Double Sided - Limited Release
Condition: C9 Near Mint

---
Type Feature
Approx. Running minutes 129
Release dates 13/06/2016, 19/02/2016
BBFCInsight strong violence
Genre(s) Western, Horror
Director(s) S. Craig Zahler
Cast includes Kurt Russell, Richard Jenkins, Patrick Wilson, Sean Young, Matthew Fox, Lili Simmons, David Arquette, Zahn McClarnon, Kathryn Morris
Summary BONE TOMAHAWK is a horror Western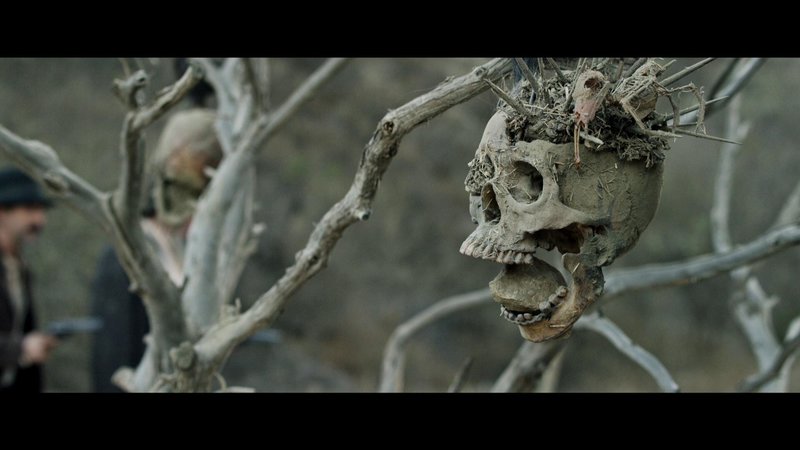 When a group of cannibal savages kidnaps settlers from the small town of Bright Hope, an unlikely team of gunslingers, led by Sheriff Franklin Hunt, sets out to bring them home. But their enemy is more ruthless than anyone could have imagined, putting their mission - and survival itself - in serious jeopardy. This is a gritty action-packed thriller chronicling a terrifying rescue mission in the Old West.
Kurt Russell heads a posse in this pulpy twist on John Ford's The Searchers which is hide-under-your-seat scary.
Full review
It has a nice line in wry chatter and a pleasantly old-fashioned 'lost posse' plot with engaging, odd characters striving against the wilderness while swapping cynical frontier wisdom.
Full review
For most of its 132-minute running time, Bone Tomahawk is a talky, character-driven Western with more in common with John Ford than Enzo Castellari.
Full review
But for those with a head for loopily discursive humor (not to mention a stomach for some inspired grotesquerie), S. Craig Zahler's debut feature will come as a most violent delight.
Full review
Guy Lodge
·
Variety