AMY
(2015)
Rare UK Quad 30x40 Double sided
Condition: C8 Excellent - some marking etc - see images

---
Type Feature
Approx. Running minutes 123
Release dates 02/11/2015, 03/07/2015
BBFCInsight very strong language, strong drug references
Genre(s) Documentary
Director(s) Asif Kapadia
Cast includes Amy Winehouse
Summary AMY is a documentary exploring the life and work of singer-songwriter Amy Winehouse.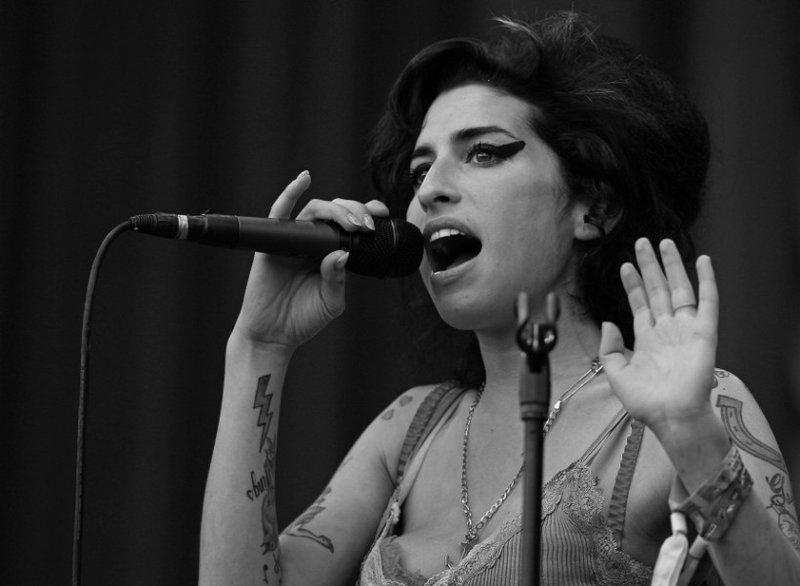 It would be easy to spin the Amy Winehouse story as that of a ruined starlet, but this documentary gives us a more interesting one – of a woman who reacted to extreme pressure by trying to vanish.
Full review
The artistic life and awful death of Amy Winehouse at age 27 has been so exhaustively chronicled that we think we know everything about her. Think again.
Full review
Amy never feels exploitative; the singer's addictions were another facet of deeper personal issues that went inadequately addressed.
Full review
Directed by Asif Kapadia, who had amazing access to Winehouse's family and friends, Amy raises a question that's common to downward-spiral docs: Is it a profile or an autopsy?
Full review